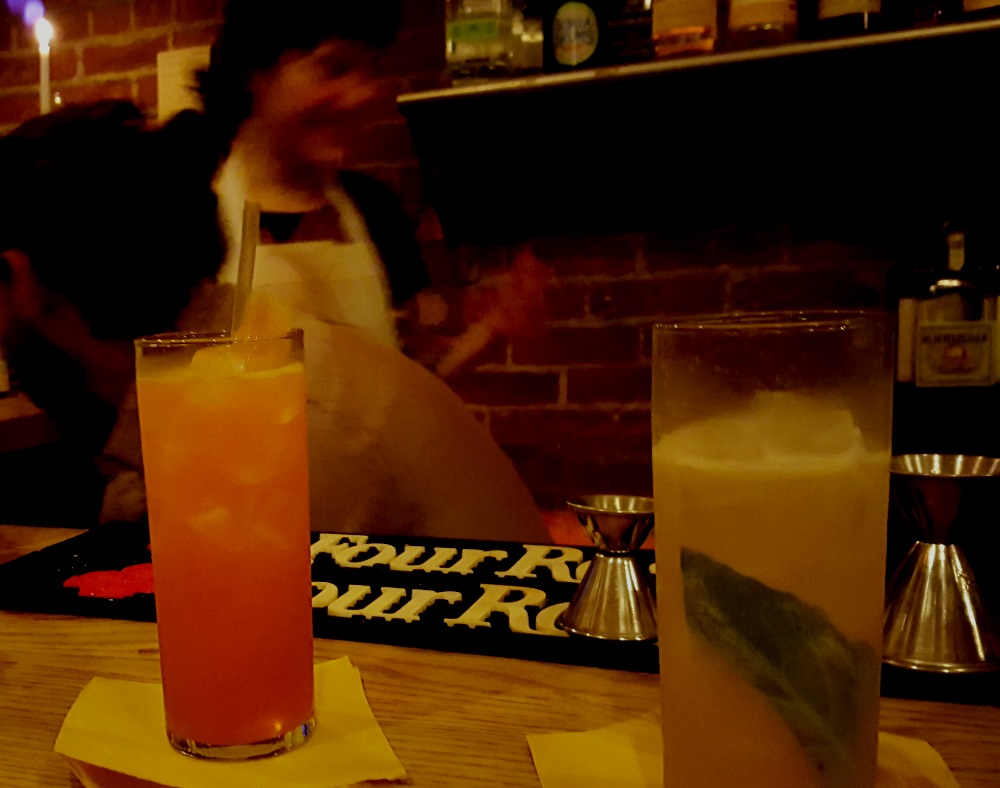 If you know Beacon, then you must know Ella's Bellas the fabulous gluten free bakery and cafe, but you may not know what happens at night, after 6:00, at "After Ella's."
It is fun and chilling,  "a collaboration project between Ella's Bellas and More Good featuring craft cocktails designed with More Good Syrups & Mixers" by the master Jason Schuler.
We've been here twice and enjoyed the drinks and the casual easy vibe.
The bartenders are alert and cordial ready to dive into conversation and booze. There are small plates to be enjoyed, savory or sweet, from Ella's kitchen and accomplished staff.
Some nights there is more actions with DJs or Oyster-men. All good fun.
418 Main St
Beacon, NY 12508
(845) 765-8502
Places to Go, Things to Do • Dining Shopping
Beer Wine Cocktails • About the Authors